Special Committee Activity      |      Board Member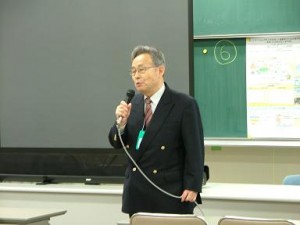 Communication networks and information processing systems have spread throughout society and industry. They are increasingly taking charge of aspects of highly intellectual work in place of human beings. In recent years, the development of sensors and wireless communication technology has enabled the extraction of information from machines, objects, and human beings, which had been difficult to do previously.
An M2M(Machine-to-Machine)/IoT(Internet of Things) system can perform automatic processing by utilizing various sensors, networks, and information processing technologies, fused together in a cross-sectorial manner. M2M/IoT systems are applicable to fields of industry, public infrastructure, and medical care and welfare, as well as to the life areas of human society, and further expand the range of application in the future.
However, for M2M/IoT systems to spread, numerous challenges remain in the implementation of methods to construct M2M/IoT systems easily, the creation of new ideas about applied systems, and the development of human resources.
We are people experienced in research and education at universities, engineers who have been involved in the development of various information systems and measurement control systems in companies, such as factory automation, and entrepreneurs who have started venture businesses in Silicon Valley, USA and in Japan. We are people who recognize the need to resolve challenges related to M2M/IoT.
Toward resolving the challenges presented above, we launched "Study Group on M2M/IoT" as a private organization in May 2010. Since then, we have been continuing efforts devoted to research and study, the exchange of information, the dissemination and enlightenment of M2M/IoT systems, and the development of human resources. To enhance the activities further and to make them widely understood by the general public, it is necessary to increase social credibility of the organization and to disclose information.
For this reason, the Study Group on M2M/IoT, our non-profit organization, was established in September 2011, based on the private organization "Study Group on M2M/IoT", by those in industry and academia and individuals interested in this field.
Mainly four special committees (business, technology, education, and science) undertake activities of business and technology exchange, M2M/IoT prototype system construction, human resources development, and research support. In June 2014, we launched the Special Committee on International Affairs, and the Kansai Sectional Meeting.
We are looking forward to participation by everyone interested in M2M/IoT. The Study Group on M2M/IoT does not emphasize gatherings between companies or organizations, but is a place to exchange technology and business information among individual members. It provides opportunities to create new ideas through M2M/IoT prototype construction, develop human resources, discover research subjects, and undertake international exchange. We hope many of you will join us.
Study Group on M2M/IoT: Chair Hisao Koizumi